If you're hoping to increase your home's energy efficiency, scheduling a window and door replacement project is one of the best ways to do it. In fact, here in Wisconsin, you can save an average of 22% on your annual heating and cooling costs when replacing single-pane windows throughout your home. 
Before you get started on your project, take a few moments to read through some of our most frequently asked questions to help you get a better idea of whether your home can benefit from new doors, windows, or both.
When Should I Replace My Windows and Doors?
The following signs can indicate that it's time to replace your windows and doors:
You feel drafts coming around the frames of your doors and windows. 

You have a hard time opening and closing your windows and doors. 

You notice signs of peeling and/or rotting around the frames.

Your doors and windows are more than 20 years old. 
What Are the Benefits of Replacing My Windows and Doors?
The biggest benefit of scheduling a window and door replacement is that your home will be more energy-efficient. As a result, your electricity bill may go down, especially in the summer and winter. Here at Semper Fi, we proudly offer the most energy-efficient models on the market, designed specifically to maximize efficiency during our cold Wisconsin winters. 
Beyond that, new doors and windows can also improve your home's value and they offer more security as they are less vulnerable than old, outdated models.
Do I Need to Replace All of My Windows and Doors at the Same Time?
You have the option to do a partial or full replacement based on what works best for your needs and budget. While full replacements are convenient, since everything is done at once, they can also be more expensive. Partial replacements, on the other hand, are better if you're on a budget, but it will take longer for you to maximize your energy savings. 
The Semper Fi Roofing & Exteriors team will work with you to come up with a replacement schedule that best fits your needs. 
How Long Will the Installation Take?
The length of your project largely depends on how many windows and doors we're replacing at once. Generally speaking, we should be able to complete your project within a few days. Before we get started, we'll talk through a more detailed timeline based on the specifications of your project.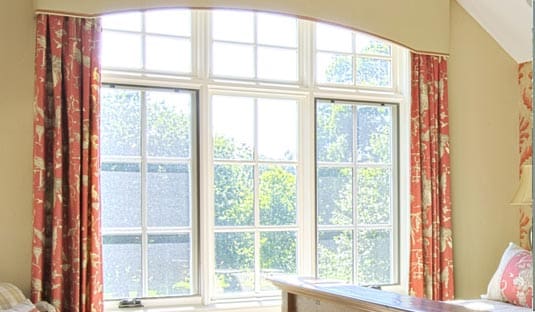 Will the Installation Leave a Mess in My Home?
Here at Semper Fi Roofing & Exteriors, we will always treat your home with respect. Before we start the installation process, we'll put down tarps to minimize the mess. Then, before we leave, we'll thoroughly clean the area. Our goal is to make it look like we were never there!
How Much Will My Project Cost?
Unfortunately, there's no way to answer this without talking to you about the specifics of your project first. During our initial consultation, we'll talk to you about how many windows and doors you need, the types you want, and more. 
From there, we'll create a no-obligation, free quote, so you know exactly what to expect. We're also proud to offer comprehensive financing options so it's easy to create a plan for a project that works within your budget. 
Schedule Your Window and Door Replacement Today
Are you ready to get started on your window and door replacement project? Contact us today to set up an initial consultation and receive your free quote.